Grief & Loss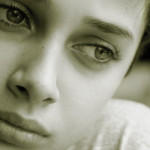 We all grieve at some point or another. But grieving life's losses can be a huge challenge–one we may need a little guidance to navigate. Join me here to learn the tools for how Grief & Loss can impact you and your family and for new ideas on how to cope.
Blog Posts:
The Do's & Don'ts of Helping Others Through Grief
This page is currently under construction. For more information on Grief, Loss & the Family, please check back or subscribe to updates and our newsletter (see right).