I love this picture of my sister, Shannon, and me. I have it in a frame in my living room. Only 16 months apart, we spent more time together than I've probably spent with anyone in my life. And this picture somehow captures the essence of our relationship–the push and pull that bond sisters so tightly.
October 17, 2007 Shannon, died. It was sudden, unexpected, and the biggest trauma of my life. I'd already lost my youngest sister to cancer (at age eight) when I was 18; but, hard as that was, it was nothing compared to this. See, a big part of the trauma was that my brother-in-law, Rob, (Shannon's husband), had died just two months prior from melanoma, and they left behind their 6 and 10 year old sons, my nephews. The first words out of my mouth when my husband, OJ, finally told me she had died were: "Do you realize we just inherited two kids?"
That's how I became a mom of 6. Ten days after her death, we took in our nephews forever, and three weeks after that I gave birth to our fourth baby. We had three kids. And then we had six. So, the anniversary of Shannon's death is really the anniversary of when life changed forever–when our family's lives changed forever. And because of that, it's taken years for me to process Shannon's death–not in the sense of how it changed my family or kids forever, but to recognize what I lost that day and what it means to me. (I write about these experiences in my award-winning memoir, This is How We Grow.)
"Just Another Day"
I once heard someone say that the anniversary of a loved one's death is really "just another day." I've wanted it to be just another day for four October 17th's now. The first year doesn't count because I knew that was going to be rough and I also knew I needed to just "show up" and "take it" (and I did). But the other three years I've tried–tried to "get it all out" before the date so it would be easier when the 17th came; tried to escape by being on vacation with friends; tried to really focus on it so it wouldn't take me by surprise.
Even this year I found myself hoping that, since I finally feel "healed," it might just come and go without my mind, body, or spirit paying much attention. But somehow it's always taken me by surprise–with a building irritability and tension in my mind and muscles that starts weeks before (hence my last blog post) and peaks in a deep outpouring of emotion (that I thought I'd already worked through) on the day of the 17th.
Today
So, today I just wanted to be where I am–to not underplay or overplay anything; to not "try" to be or feel or do something that's not real; to just let myself feel what I feel and be where I am. And that's exactly what I did, which involved:
A brisk walk, first thing, from stars into sunrise–expressing gratitude to my Creator for all He has helped me (and my family) to become
An"escape" at the best escape place I know: Target
A text to my parents and living siblings to let them know they're on my mind and in my heart today
A long soak in a hot epsom-salt bath to let it draw the tension from my muscles, and the emotion from my heart
A long talk with a dear friend, who helped me remember that it really is a good thing to just be wherever we are
A loving conversation with my husband, OJ–sighing over all we've been through these past 5 years and filling with gratitude over where we are today
A deep, gentle cry as the emotion finally expressed itself–a mix of exhaustion, reminiscence, residual pain that stops the breath…and love
A short school day for both my girls, complete with a successful parent-teacher conference, toenail painting (including my own), and a fashion show
An afternoon escape courtesy of dark chocolate and Project Runway (DVR)
A homemade dinner with all 8 of us together
A tribute from here to heaven at sunset–each of us taking a moment to ponder our message to Shannon before the balloons carried them away
And right now? Writing it all out in this blog post–my favorite coping tool put to good use
Today is Just a Day–a Grateful Day
Because today really is "just a day," like any other day. Like any day, today means what it means because of the meaning I give to today. And the meaning of today–my fifth October 17th–is a sense of gratitude.
Gratitude for each morning I can walk into a sunrise.
Gratitude for each moment with my family.
Gratitude for where I am now.
Gratitude that our children are where they are now.
Gratitude that, 5 years later, we feel like a real family with a "normal" life again.
Gratitude that today really was really just a "normal" day. Because, 5 years later, the pain is less. 5 years later, the joy is greater. 5 years later, life is "normal". And "normal" is terrific. Trust me, it is.
I would love to hear from you–anything you'd like to say; I'd love to hear it. Leave a comment below.

Be sure to check out Dr. Hibbert's Amazon Bestseller, This is How We Grow–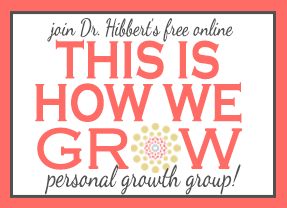 FREE. Online. Growth. What more could you ask for?

You may manage your subscription options from your profile.
Don't Miss a Thing…
"Like" my Facebook pages (Dr. Christina Hibbert; This Is How We Grow) and follow me on Twitter,Pinterest, & Instagram!