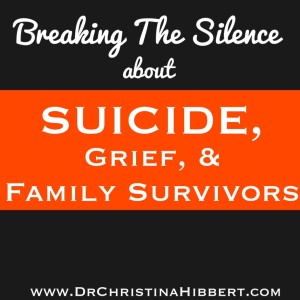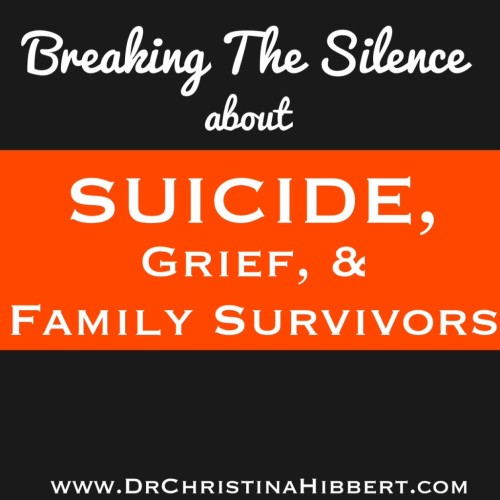 I am no stranger to death and suicide. My sister died of an overdose of alcohol and acetaminophen in 2007, leaving behind her two young sons whom my husband and I are now raising. We'd already lost my brother-in-law to skin cancer just months before, and my youngest sister to kidney cancer when she was eight, not to mention grandparents, an aunt, and several others. Then, just a few months ago, my dear friend left her youngest child, my daughter's best friend, at my house for the day, and then took her own life.
I don't know why I've been so surrounded with death in general, and suicide, in particular, but so it is. And so it is I simply must write this article—because suicide is so much more complicated and messy than death, and we simply must start talking about it.
The hardest part about coping after suicide…
Several months ago, I published my memoir, This is How We Grow, about the years after the loss of my sister and brother-
in-law. Since then, I've received countless comments–online, in person, in book clubs, and in my private practice–from individuals and families who have experienced the sting of suicide and are trying now to carry on. They all say the same thing: "The hardest part about suicide is that I can't talk about it. It's supposed to be kept a secret. People don't want me to talk about it."
That, for me, is the hardest part of coping with the suicide of a loved one, too. It's hard enough because you're coping with death, and even harder because it's a death you're not supposed to talk about. Well, I'm done with that. I've started talking about my own experiences with suicide in my book, and I continue here. I mean no disrespect to anyone who feels they simply can't talk about it yet. All I'm saying is, "I simply must do my part to break the silence."
12 Truths About Suicide, Grief, & Family Survivors
The truth is we cannot heal, or help others heal, until we start talking about suicide. The following list shares some things I've learned, personally and professionally, about suicide. It's just a small start, but it's my hope these will at least get the conversation going. It's time to break the silence and open the door to greater compassion, support, and healing for any and all scarred by suicide.
1)   It's extra hard to handle death by suicide, because it's not something people feel they can talk about. We can't post on Facebook, "My friend killed herself," like we can, "My friend passed away after a long battle with cancer," or even "My friend was murdered." It's just not something we do, because we want to respect the deceased and we want to respect their family. Suicide feels like "a secret," and, like I said before, for many, this is the hardest part. It makes it much harder to receive the support and understanding we need after suicide when we can't even say the truth of how our loved one died.
2) "Suicide" carries a huge stigma–for the deceased, and for his/her family. There's no denying this fact; we all know it's true. Death by suicide carries a huge stigma. This is probably the biggest reason families feel the need to keep silent–they don't want their loved one remembered for how they died; they want them to be remembered for how they lived.
3) Surviving family/friends often feel judged, or they feel like their loved one is judged. Let's face it—with such a huge stigma surrounding it, people can be pretty judgmental about suicide. Too many people see suicide as evil, as weakness, as "taking the easy way out," or worse. They say things like, "They were too weak to carry on, even though the rest of us are able to." Everyone is entitled to his/her opinion, but I have to say it's very hard on family and friends. The truth is an estimated "90% of people who die by suicide have a potentially treatable mental disorder at the time of their death—a disorder that often has gone unrecognized and untreated." [i]
I see suicide differently than many, probably because of 1) my experiences working with suicidal clients and families of those who've committed suicide, and 2) my two dear loved ones whom I have lost. I know my sister and friend could not have been in their right minds when they took their lives. They were in pain, deep pain. This quote explains it well: "Suicide is not chosen; it happens
 when pain exceeds 
resources for coping with pain."[ii] I have greater compassion when I can acknowledge this—compassion for them and for myself. There is always so much more to the story of suicide than we, or anyone, will ever know. We must stop the judgment.
4)   Suicide is isolating for surviving family and friends. Reading the above truths, is it any wonder? Feeling like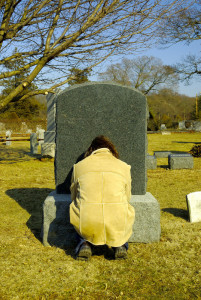 you can't talk about the death, like you're disrespecting your deceased loved one or other family members, or feeling judged and stigmatized can all make suicide a very lonely experience for family survivors.
5) The impact of suicide reaches far beyond the family. Often suicides end up on the news or at least as the "news" of the town. Even those who don't know the deceased feel stunned by the loss, because it's so tragic. Think about celebrities who have died from suicide (Heath Leger, Kurt Cobain, and as I finish writing this, Robin Williams). The world is saddened and heartbroken, and we don't even really know these people. Suicide doesn't just affect the parents or the spouse or the children of the deceased; it also tragically affects siblings, close friends, and any who are part of the deceased's community. When my friend died, it felt like the entire community was grief-stricken. And the best part was that we came together in our grief. As we've been able to talk about what happened and be there for one another and for her family, we have found greater healing–together. That's one reason I'm such a big supporter of breaking the silence on suicide. We need each other to heal.
6)   Suicide is traumatic, and this can complicate grief. Expeirencing the death of a loved one is hard and painful, but not all death is traumatic. Suicide is a trauma to family and friends. It is sudden, shocking, and sometimes, violent. Learning your sister or friend or loved one died by a phone call from the police is traumatic. It's surreal, it's unbelievable, and there is no preparation. As my husband and I said to each other, after my dear friend jumped to her death, "We couldn't have been more shocked if she'd been murdered." Suicide is a trauma, and grieving suicide can therefore be a long, complicated process. (Resources for Dealing with Grief, click here.)
7) How the suicide happens can make it even more difficult to cope with.  Details like whether someone was on drugs when they took their life, or whether they did so away from home so family and friends wouldn't have to find them, versus publicly, or in a way designed to hurt others, can all make suicide even more traumatic and make coping with it even more difficult. My sister died as a result of too much alcohol, a sleeping pill, and tylenol. The knowledge that she was drunk when she took the pills somehow helps my family know she didn't mean to do what she did, and that is a comfort to us.
8)  Anger is a huge part of suicide for surviving family and friends, and let me just say, "Your anger is justified." It's natural to feel angry when someone dies by their own hand, no matter how it happens. It's natural to feel like, "This shouldn't have happened!" I've had to deal with layers upon layers of anger toward my sister, and toward my friend. Your anger doesn't mean you don't love them. On the contrary, it means you love them very much and are trying to make sense of what happened and learn to forgive and move on without them.
9)  Guilt is a common emotion after someone dies from suicide. Even if you logically know it's not your fault, it's still common to feel or think, "What if…"–wondering what if I would have just stopped by, or called to check in, or been there when s/he needed me. This is another factor that makes suicide especially difficult for family survivors, and another complicating factor in grief.
10)   Suicide often leads to spiritual conflict in surviving family and friends. We may question "Why did this have to happen?" or rather, "How could God let this happen?" It's a tragic loss, and that can lead to spiritual trauma that requires its own kind of healing.
11) Whether the suicide seemed accidental or not, surviving family and friends are left with the huge question, "Why?" Even in cases when a note is left behind, there remain many questions. For those who have no note, it's likely there will never be any answers. As I wrote in This is How We Grow, "I have been filled with an abundance of 'whys' in my days. Some can be answered and provide deeper understanding, but many will never be answered in this life. Sometimes, in choosing to question 'why,' we choose to remain stagnant in our learning. We choose to stay in the dark–alone, frustrated, even angry." (p. 32) Yes, the "whys" are often the hardest part of suicide.
12) We need to talk about suicide. We can't allow it to be a secret family members are supposed to keep. We need to have compassion for not only those who feel so alone and in pain that they can't carry on, but for their family and friends who are trying to pick up the pieces after they are gone. We need greater empathy for families of suicide victims. And yes, they are victims, because the truth is, anyone who feels so alone and desperate that they take their own life, is a victim. Families shouldn't feel revictimized by others after the death. It's time we break the silence of suicide. It's time we decide to be there for one another with great love and compassion.
What do you have to say about breaking the silence on suicide? I welcome your thoughts, insights, and personal experiences. Together, we can stop the stigma and start the healing. Please, leave a comment below.
Suicide Resources:
National Suicide Prevention Lifeline:
http://www.suicidepreventionlifeline.org 1-800-273-TALK (8255)
Helpguide.org Suicide Prevention: How to Help Someone Who is Suicidal  
American Association of Suicidology: Survivors of Suicide Fact Sheet 
American Foundation for Suicide Prevention: Coping with Suicide Loss

Be sure to check out Dr. Hibbert's Award-Winning memoir, This is How We Grow!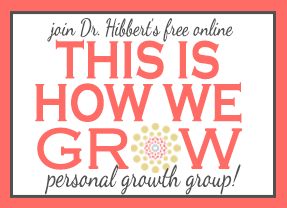 FREE. Online. Growth. What more could you ask for?

You may manage your subscription options from your profile.
Let's Connect…
"Like" my Facebook pages (Dr. Christina Hibbert; This Is How We Grow) and follow me on Twitter,Pinterest, & Instagram!
Related Posts/Articles:
How do I Grieve? Grief Work & Tears
Grief & Children: What You Should Know 
5 Skills of Overcoming…Grief, PPD, Stress, etc.
Understanding & Overcoming Anger
FEEL: How to cope with Powerful Emotions
Women & Depression: 12 Facts Everyone Should Know
Postpartum Depression Treatment: What Everyone Should Know
Women's Emotions: Part 3, The Menstrual Cycle & Mood 
12 Facts on Depression & Medication 
Parenting Skills Top Ten, #1: Do Your Own Work First
Discovering Self-Worth: Why is it so Hard to Love Ourselves?
Practicing Patience: 20 Ways to Be More Patient Today
"This Is How We Grow" Blog Hop: 10 Ways I Choose to Grow Each Day
Personal Growth & Self-Actualization
Womens' Emotions & Hormones– Series
References:
[i] Understanding Suicide, American Foundation for Suicide Prevention https://www.afsp.org/understanding-suicide
[ii] http://www.metanoia.org/suicide/ Suicide: Read this First