I've been practicing gratitude for quite some time now. I started a gratitude journal back when I was first married, I've studied countless books and research articles on gratitude, and I even spent an entire year learning how to be more grateful and then wrote a fourth of my memoir, This Is How We Grow, about my "Year of Gratitude."
It's only now, however, as I just celebrated my birthday and as I prepare for holidays and time with family, as I reflect on my past and my present and my future, I realize I am finally learning the art of living gratefully. There's a difference, after all—between feeling grateful or even being grateful and truly living gratefully. Gratitude can be an emotion that strikes us when something beautiful or good happens. It can be an act we perform each time we say thank you, say a prayer, or do an act of service for someone who has touched our life.
But to live gratefully is more than an emotion, an act, or even a practice. Though practicing gratitude is a great place to start, living gratefully means actively keeping in focus the goodness of life. It means, even when things get tough, when we feel like there's no light or hope, we can still see how everything is right and will somehow work out for our good. It means we cultivate gratitude continually in our heart and express gratitude continually in our world.
How do we live gratefully?
It's an art. It's a way of being, of creating a life of meaning, purpose, and joy. Living gratefully takes conscious, constant work and attention to the details that make life great. Here are a few things I have learned about how to live gratefully along with a few questions I often ask myself to see how well I am doing. We can all cultivate the art of living gratefully–just be willing to work, then patiently begin.
1) Seek to serve. Cultivate a love of service in your heart. Teach your children and family to do the same. Learn to love giving even more than getting. Then, give, and give, and give.
Ask yourself, "Am I seeking to serve each and every day? If not, how can I reach out right now and start a legacy of service?"
2) Take care of yourself. Grateful living means taking care of what we have been given, starting with our body and mind. Practice self-love, self-care, and treat yourself kindly. Be grateful for your health and wellness by taking good care of your body through good nutrition, exercise, sleep, and even time to relax, play, and do what you love.
Ask yourself, "Am I showing gratitude for my body, mind, and spirit by taking good care of myself? If not, what needs my attention today?"
3) Focus on relationships. Living gratefully is about so much more than just ourselves. It is about actively cultivating healthy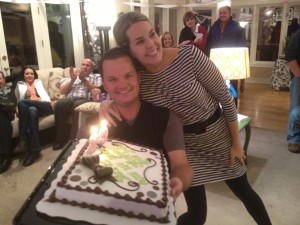 relationships–appreciating the people in our lives while they are here, building memories, and doing the work required to strengthen and maintain those relationships. This involves telling your loved ones you love them, seeing the good they are doing and letting them know you see it, speaking their love language, and making sure they know how grateful you are for the love they give and for all they do for you.
Ask yourself, "Am I focusing on the blessings in my relationships? Am I expressing my appreciation for my loved ones? If not, how can I begin right now?"
4) Carry grateful thoughts and a prayer of gratitude in your heart at all times. Whenever I start feeling sorry for myself I always know I have let my prayer of gratitude go. Over the years, I have practiced creating grateful thoughts and emotions, and I have practiced expressing gratitude for the little and big things to my maker each morning. When I forget to do these things, my grateful living fades. Our world is created by the thoughts and emotions we choose to plant and grow in our minds and hearts. Choose grateful ones. We owe everything to our Higher Power. Even when we feel abandoned, we are not. There is always good to be discovered, and when we express our gratitude to our maker, we are blessed with the joy of a grateful heart.
Ask yourself, "Am I actively planting grateful thoughts and feelings in my mind and heart? Do I seek to keep a prayer of gratitude in my heart at all times? If not, what thought or prayer can I create right now?"
5) Express gratitude often. I love complimenting others. I love telling them how beautiful, intelligent, caring, supportive, humble, inspiring they are. I look for opportunities to do this each and every day–with my kids, my husband, my friends, family, and yes, perfect strangers. Even telling a pregnant woman on the street, "You look so beautiful today–you are positively glowing," can make a huge difference in how I feel and it usually lifts the other person, too. Too often we think positive, grateful things, but we fail to express them. Why? I have long wondered about this, and I think, at least for me, it's usually because I am fearful or lazy. So, I made a goal that whenever I think something positive about someone else, I will try to tell them. When I fail to do so, I feel the difference. Sharing gratitude for the strength and beauty of others increases the grateful feeling inside me and brings more light and joy to the world.
Ask yourself, "Do I express grateful thoughts and compliment others when I think kind things? If not, what is holding me back? And what can I do to begin today?"
6) Ponder the gifts, blessings, and small miracles all around us to cultivate intense feelings of gratitude. Like I said before, we don't have to wait to feel grateful; we can create gratitude. In fact, we can create such intense feelings of gratitude that they make our heart swell with joy and fill our eyes with light. Each day, set aside some time–even a few minutes–to actively seek out the blessings and miracles in your life and in the world around you. Focus on these things, take deep, slow breaths, and let gratitude swell within your heart. You'll be surprised how much this brightens your day and how easily gratitude will spill out onto everyone else around you.
Ask yourself, "What good in my life am I missing? What small miracles, gifts, blessings are in the world around me that I have not yet noticed? What would my life be like without those things?" Then, focus on those things, ponder them, let your heart swell with gratitude.
7) Don't take the good stuff for granted. This goes along with seeing and really feeling the good in life. Think of others who might not have what you have—health, a good relationship, a family. Make sure you do not take for granted the beautiful treasures that will not last. Enjoy and love them while they are yours.
Ask yourself, "What might someone else see as my treasures, gifts, blessings? What am I taking for granted? How can I begin to day to never take my blessings for granted?
8) Use your strengths for good. Turn your trials into chances to grow, then use them to help others. Living gratefully means giving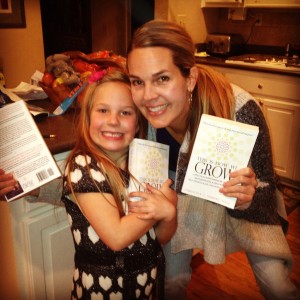 of yourself–sharing your stories and lessons to help others grow, too. We have all been given strengths. Will we acknowledge, embrace, and develop them? Will we use our strengths for good, and in so doing, live gratefully?
Ask yourself, "What are my strengths? How have my trials strengthened me? How have I 'grown' in my life? How might I use these things to help others grow, too?"
9) Pay attention. We tune out so much through technology and other distractions, we miss the mighty moments that bring the greatest feelings of gratitude, joy, and peace. Focus right in front of you right now. No matter what is happening in your life or the outside world, there is beauty to be found. In a sleeping baby, a hug, a blooming flower, in a meal, a bird's song, in reading this post.
Ask yourself, "Where am I right now? How do I feel? What is around me? What am I missing?" Then, seek it out and ponder the good moments until you feel gratitude swell in your heart.
10) When ungrateful times hit, as they definitely will, acknowledge the feelings of ingratitude, and move on. I am by no means perfect at living gratefully. I still catch myself being ungrateful or too self-focused or a host of other things. But that is part of the art of grateful living–seeing when we are failing and choosing to turn it around. Acknowledging feelings of ingratitude can remind us they are just emotions, which, like the clouds, are blocking the sunshine for a while. It reminds us we can choose to seek the sun in cloudy times. We can choose to let go of ingratitude and continue to strive for grateful living.
Say to yourself, "These are feelings of ingratitude." Let yourself feel them. Give yourself time to just be where you are. Then, when you're ready, choose to let them go and focus on practicing gratitude again.
Live gratefully. Artfully create a more beautiful world—for you and for all.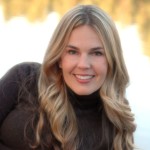 Clinical Psychologist, Mom of 6, Bestselling Author of This is How We Grow, Postpartum Couples DVD Producer, Non-Profit Founder, and expert on Parenting, Women's Emotions, Pregnancy & Postpartum, and Grief & Loss, Dr. Christina Hibbert loves songwriting, learning, and teaching what she learns. She believes the art of grateful living is an art at which everyone can excel.
How do you practice the art of living gratefully? Share your ideas, insights, and inspiration below by leaving a comment!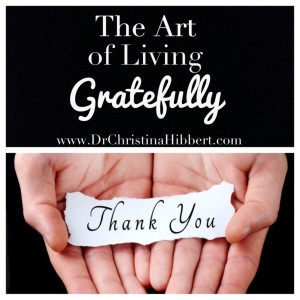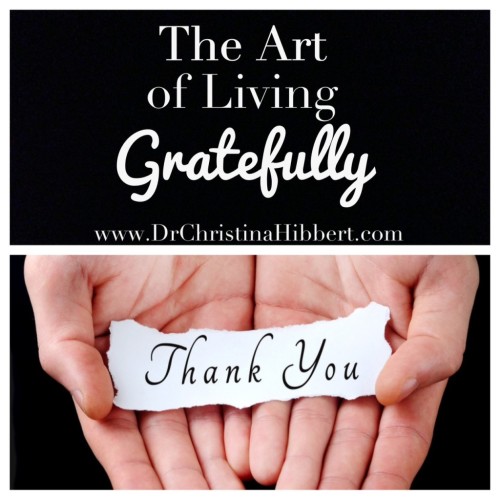 I am grateful for all the support for my new bestselling memoir, This is How We Grow! To express my gratitude, I have FREE gifts and giveaways! Click here for details! 
Don't miss a thing!
SUBSCRIBE, below, and please "like" my Facebook pages (Dr. Christina Hibbert; This Is How We Grow) and follow me on Twitter, Pinterest, & Instagram!
And be sure to check out my Amazon Author Central Page! Join the discussion!
Related Posts:
10 Benefits of Practicing Gratitude
10 Ways to Practice Gratitude Today!
How to NOT be Un-Grateful: 10 Things for Which I am Not Ungrateful
Join my This is How We Grow Personal Growth Group! FREE. Online. Growth.
"This Is How We Grow" Blog Hop: 10 Ways I Choose to GROW Each Day
The 3 Layers of Self-Care: How to build a Healthier, Happier YOU!
Create the Life You Desire: Part 2, The 3 Steps of Creating
Practicing Patience: 20 Ways to Be More Patient Today!
10 Major Mistakes I've Made This Month (& Why It's OK)
In Memory of My Sister, on the 5th Anniversary of Her Death
Weather the Storms Together: 4 Ways to Strengthen Families Through Times of Stress