Postpartum Depression Treatment—For Dads & Partners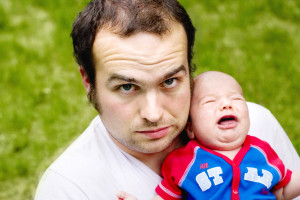 If your wife/partner is experiencing a perinatal mood or anxiety disorder (PMAD), like Postpartum Depression, you may be feeling many different things all at once.
Many Dads/Partners feel:
"Pulled" between the demands of work and home
Angry that she is not "pulling her weight"
You can't do anything right
Your efforts go unnoticed by her
You are taking on the role of the "mother"
Afraid she'll never be the same again
You want to "fix" this problem and you're frustrated because there is no apparent solution
 It's understandable why you'd feel these things. Being the support person for a loved one who's struggling with depression or anxiety is one of the toughest positions you can be in. And with a new baby to care for too, you can be left with overwhelming responsibilities.
 You Make a Huge Difference!
But, dads & partners—you can make a huge difference in a mom's recovery! Whether she knows it or not, she needs you! In fact, you are often the first to recognize something is wrong—sometimes even before she realizes it—and are in the perfect position to help her get the treatment she needs.
It's important to learn about what she's going through in order to support her as she works on getting well. Helping her call for treatment, attend appointments, and get some sleep can be just what you all need to start the healing process.
 Avoiding Mistakes
Sometimes you may feel like no matter what you do, it's wrong. You want to make it better and feel frustrated when it's not working. This can lead to mistakes that only make things feel worse, like:
Trying to handle everything on your own
Getting angry with your wife
Comparing her to other women
Distancing yourself from your partner
Not being open about your feelings
Ignoring her depression/anxiety
Telling her to "get over it"
Not making her health and the well being of your family your number 1 priority[1]
Recognizing these mistakes is the first step in avoiding or correcting them. And that is the first step in actually making things better.
What Can You Do?
Now that you know what not to do, here's what you should do:
Learn all you can about postpartum mood disorders in order to understand what she is experiencing.
Recognize that she is not making up her symptoms and that this is not her fault.
Tell her you love her, support her, and are there for her.
Help take care of the baby as much as you can, allowing time for mom to take naps or sleep during the night.
Enlist others, such as family, friends, and/or the community to help with care of the baby, household, other children, and/or meals in order to provide both of you with time to care for yourselves.
Be patient with sex. Let her know you understand she may not be interested in sex and that you love her and enjoy holding her.
Take some time for yourself and encourage her to do the same.
Help monitor her symptoms and seek out professional help when needed.
Remember that this is 100% treatable and she will be well.

You Need Care Too!
Remember: you need to take care of yourself too! Postpartum Depression impacts the entire family, so you also need time and space to cope and heal. If you are not well, you won't be able to be there for your family, so take a little time each day/week to care for your own needs.
Postpartum Depression in Dads
Up to 10% of dads will experience postpartum depression too. And having a depressed partner increases your chances. If you think you may have postpartum depression, the first step is to acknowledge what is really going on. After all, you would want your partner to do the same, right? Talk with her about how you're feeling or seek support from a trusted friend or family member. Then seek treatment resources. Counseling, Medications, and Alternative Treatments can help you get back to feeling like yourself again soon. (For more on Postpartum Depression & Men, click here.)
Above All…
Never forget how important you are to your partner and to your child. As Postpartum Dads founder, David Klinker, said, "Most important, dads offer something you can't get from a bottle, a doctor, a book, or the internet—LOVE." You offer something unique and valuable, so hang in there, be patient, and keep that love coming–for your partner, for your child, and for yourself.
Resources for Dads:
 Postpartum Depression in Men:
Postpartum Depression & Men: The Facts on Paternal Postnatal Depression
"Postpartum Depression in Men Becoming More Common" article & interview with Dr. Hibbert.


Be sure to check out Dr. Hibbert's Amazon Bestseller, This is How We Grow–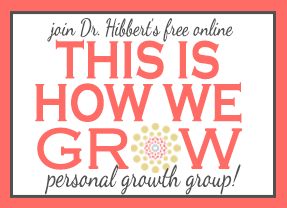 FREE. Online. Growth. What more could you ask for?

You may manage your subscription options from your profile.
Let's Connect…
"Like" my Facebook pages (Dr. Christina Hibbert; This Is How We Grow) and follow me on Twitter,Pinterest, & Instagram!
Related Articles/Posts:
Postpartum Depression & Men: The Facts on Paternal Postnatal Depression
Postpartum Depression Treatment: For Couples
The Facts vs. The TRUTH about Postpartum Depression (& video)
16 Things I'd Like My Postpartum Self to Know, 16 Years & 6 Kids Later (PSI Blog Hop)
Postpartum Depression Treatment: Complementary Alternative Modalities
Postpartum Depression Treatment: Psychotherapy
Postpartum Depression Treatment: Medication
Postpartum Depression Treatment: Self-Help
Postpartum Depression Treatment: Sleep
Beyond Depression: Understanding Pregnancy & Postpartum OCD (Part 1)
Antidepressant? Or not? 12 Facts on Depression & Medication
Pregnancy & Postpartum Emotional Health
Moving Beyond Shame: The Ultimate Power of Support & Time (PSI Blog Hop) 
Pregnancy & Postpartum Mood & Anxiety Disorders: Are Women of Advanced Maternal Age at Higher Risk?
 5 Reasons Self-Esteem is a Myth
Join my "This is How We Grow" Personal Growth Group!
Pregnancy/Postpartum Resources & Help:
Postpartum Support International Website (Worldwide help and support for new mothers and families, including state and country coordinators to help you find the right treatment provider or support in your area!)
Postpartum Progress Blog (Excellent source of education and support for mothers and families)
Pregnancy & Postpartum Resources
Arizona Postpartum Wellness Coalition (AZ Support Groups, Events, Education)
Postpartum Stress Center (Education for Providers and Families)
---