Understanding Your Options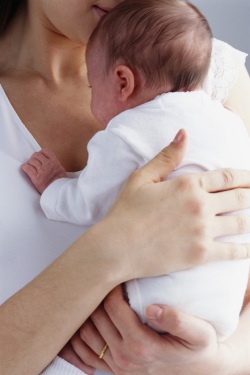 Postpartum Depression in its various forms affects as many as one in five new mothers. With symptoms ranging from anxiety to post-traumatic stress to obsessive-compulsive disorders to psychosis, Perinatal Mood & Anxiety Disorders (the technical name for pregnancy and postpartum depression and anxiety) have been called "the most common complication associated with childbirth."


Having experienced postpartum depression and anxiety four times myself, I know how difficult it can be to feel crippled by depression or anxiety right when you most want to be at your best. I also know that it can be challenging for we moms (and dads) to admit that we just might need some outside help if we're ever going to feel better. But as a postpartum depression expert for over 15 years, I know that perhaps the most challenging part of postpartum depression treatment is knowing how and where to find help once we finally acknowledge we need it.


My hope is that these pages will make the process of seeking help smoother for you by helping you understand the various postpartum depression treatment options a little bit better.
Postpartum Depression Treatment Options
In general, postpartum depression (and anxiety) treatment options fall into four categories:
Postpartum Self-Help
Self-Help for Postpartum Depression is typically recommended for mild to moderate symptoms of depression or anxiety. For instance, if you are experiencing The Baby Blues, a mild and temporary condition with symptoms like weepiness, irritability, and feeling like you're on an "emotional roller-coaster" during the first weeks postpartum, then self-help is a great way to begin. Allowing others to provide practical and emotional support so you can sleep a little more, rest, and let your body and mind heal can make a big difference.


Reading about postpartum adjustment in books or on the web (Check out "Postpartum Survival Mode"), or participating in postpartum support forums or blogs can provide the education and support you need in order to know that you are not alone. Attending a self-help support group is another great way to receive the social support that research has proven to be so valuable during pregnancy and postpartum.


But sometimes self-help just isn't enough. If your symptoms seem to intensify or if they persist longer than two weeks or so, you may be experiencing a pregnancy or postpartum mood or anxiety disorder, in which case it is probably time to look into some of these other options.



Psychotherapeutic Treatment
The aim of postpartum psychotherapy is to provide a safe space in which you can examine your feelings, thoughts, and concerns, and receive insights and tools to help you make the changes you desire. Research has shown that psychotherapy is an effective treatment for even severe postpartum depression, and many now agree that postpartum psychotherapy "should be considered a first-line treatment, rather than an adjunct to medication treatment."

However, it can be challenging to find the right therapist or counselor. Be sure to seek out a provider who is trained in perinatal mood disorders or at least understands the ins and outs of becoming a parent (the resources below can help). The most important thing is to pay attention to how you feel when you're with your therapist. If you don't feel comfortable for any reason, it's ok and even recommended to try someone else. Ask your partner or other support person to help you, and keep searching until you find the therapist who is a right fit for you.
Medical Intervention
Visiting your physician for a check up is an important step in treating postpartum depression. He or she can check your thyroid (which is often out of whack in postpartum women and can mimic depression), rule out any conflicting medical conditions, and ensure that everything is medically ok.


Medications like antidepressants have been well researched and shown to be very effective in alleviating the symptoms of postpartum depression and anxiety . When considering medication as a postpartum depression treatment option, it is important to find a physician who understands the use of medication in pregnancy and postpartum. Too many women are told they cannot continue on a medication in pregnancy or cannot continue breastfeeding on an antidepressant without any real discussion. A knowledgeable doctor will discuss all of your options and help you weigh the benefits of what is best for you. Medication is not a permanent solution but can be a great help in postpartum depression recovery, especially when it is coupled with psychotherapy or alternative treatment modalities.
Alternative Treatment Modalities
There is a multitude of research now on alternative treatment modalities for postpartum depression. These non-medical interventions have been shown to help alleviate the symptoms of postpartum depression either on their own, or in conjunction with other postpartum depression treatments.


The most well-researched alternative methods for postpartum depression include: Exercise, Massage, Acupuncture, Light Therapy, Doulas or Home Visitors, and Nutritional Supplements including Omega-3 Fatty Acids. All of these methods are considered generally safe for pregnant and breastfeeding women, so it is often beneficial for women to add one or two to their treatment regiment. Talking with your knowledgeable medical or mental health provider can help you determine which options are best for you.
Postpartum Depression Treatment: Overcome. Become. Flourish.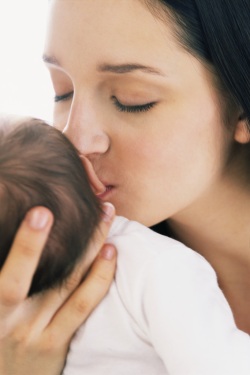 Hopefully you can see that there is hope for postpartum depression. There are many options out there, and when working with experienced providers who understand pregnancy and postpartum emotional health, postpartum depression treatment is highly effective. As a multiple postpartum depression survivor and as a postpartum treatment provider I can attest that you can not only overcome your symptoms, but that you can become the mother or father you desire to be, and even flourish.
To borrow from Postpartum Support International's motto: "You are not alone. You are not to blame. With help, you will be well" . It may take some time and work, but you will be well; and believe me, the pay off is worth it!

Be sure to check out Dr. Hibbert's Amazon Bestseller, This is How We Grow–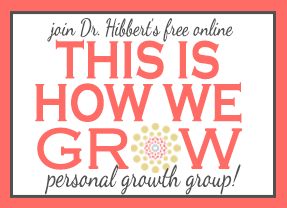 FREE. Online. Growth. What more could you ask for?

You may manage your subscription options from your profile.
Let's Connect…
"Like" my Facebook pages (Dr. Christina Hibbert; This Is How We Grow) and follow me on Twitter,Pinterest, & Instagram!
Related Articles/Posts:
The Facts vs. The TRUTH about Postpartum Depression (& video)
16 Things I'd Like My Postpartum Self to Know, 16 Years & 6 Kids Later (PSI Blog Hop)
Postpartum Depression Treatment: For Dads & Partners
Postpartum Depression Treatment: Complementary Alternative Modalities
Postpartum Depression Treatment: Psychotherapy
Postpartum Depression Treatment: Medication
Postpartum Depression Treatment: Self-Help
Postpartum Depression Treatment: Sleep
Postpartum Depression & Men: The Facts on Paternal Postnatal Depression
Beyond Depression: Understanding Pregnancy & Postpartum OCD (Part 1)
Antidepressant? Or not? 12 Facts on Depression & Medication
Pregnancy & Postpartum Emotional Health
Moving Beyond Shame: The Ultimate Power of Support & Time (PSI Blog Hop) 
Pregnancy & Postpartum Mood & Anxiety Disorders: Are Women of Advanced Maternal Age at Higher Risk?
 5 Reasons Self-Esteem is a Myth
Join my "This is How We Grow" Personal Growth Group!
Pregnancy/Postpartum Resources & Help:
Postpartum Support International Website (Worldwide help and support for new mothers and families, including state and country coordinators to help you find the right treatment provider or support in your area!)
Postpartum Progress Blog (Excellent source of education and support for mothers and families)
Pregnancy & Postpartum Resources
Arizona Postpartum Wellness Coalition (AZ Support Groups, Events, Education)
Postpartum Stress Center (Education for Providers and Families)