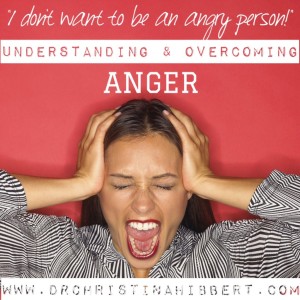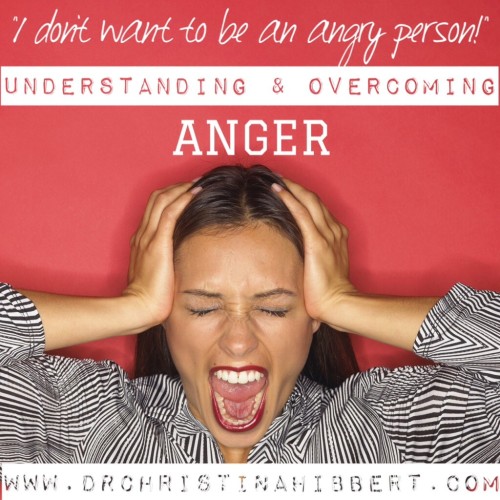 If there's one emotion people have a hard time with, it's anger. I know I've certainly struggled with it. I admit, I can get pretty roiled up sometimes, and when I do, I hate how I feel and especially how I act. That leaves me feeling angry toward myself, too.
"I don't want to be an angry person!"
After my sister died, in 2007, I was pretty angry, yet it took me months to finally admit it. When she had died I had inherited my two nephews–and all her unfinished problems. It was too much for anyone to handle, and yet I soaked it all up, stuffing my emotions, trying to be "strong." "I don't want to be an angry person," I told myself.
But anger, stuffed, doesn't just go away. Eventually, it comes out in even less desirable ways. I knew that. I had taught so many clients about anger and how to handle it. But it's different when it's YOU. One day, I finally "got" it. I realized the facts I'd been teaching so many others for so many years before: Anger is just an emotion. Like sadness, or heartache, or even happiness, anger is a feeling. I realized "Anger is not me. It's not who I want to be or what I believe is good. But it is how it feel. It underlies why I am so confused and hard on myself." (This is How We Grow, p. 145)
Understanding Anger
Anger is an interesting emotion. An emotion of action, anger gets us to do the things we otherwise may not. This can be a good thing, such as the mother who stands up for her child who has been wronged, or it can be a not-so-good thing, such as the frustrated child who starts a fistfight. It can be intense, overwhelming, even frightening. Anger can consume us–if we let it–turning an ordinary you or me into a big, green Hulk! But again, anger is just an emotion, and, like any emotion, anger is neither "good" nor "bad." Rather, it's how we express our anger that gets us into trouble.
Dealing with Anger
Most of us fall into one of two categories for how we deal with the emotion of anger: 1) outward expression, what I call
aggression, or 2) inward expression, what I call self-loathing.
Aggression can be physical, psychological, or emotional—yelling, fighting, slinging cutting words—often at those you love most.
Self-loathing can come from extreme disappointment in yourself, often because you're feeling angry, or it can result from anger toward someone else that is turned inward in and effort to "avoid harming others."
Both aggression and self-loathing are consequences of failing to express anger in healthy ways, and usually the costs are high.
Overcoming Anger
The key to overcoming anger is to give it a voice so it doesn't overpower you. There are many ways to do this. Some of the most helpful include:
Talk it out.
Write furiously (feel free to throw away or burn it when you're done).
Throw your anger into intense physical activity (kickboxing works great!).
FEEL the anger. Sit still and focus on the feeling of anger inside. Remind yourself this emotion is not YOU. Focusing on intense emotions and feeling them is a powerful way to release the emotion and help you feel free of it. (For more on how this, read FEEL: How to cope with Powerful Emotions (& video))
If you're angry at a specific person, write them a letter expressing everything you feel. You don't have to give it to them, and you might choose not to once you calm down, but writing specifically to them will help get the anger out. Then, after you finish the letter, do something kind for yourself. Go out to dinner, take a hot bath, get a massage. Do an act of love for yourself to reward you for your work in dealing with your anger.
It is also very helpful to look for the underlying emotions feeding into your anger. Anger is what we call a secondary emotion.   This means there is almost always another, primary emotion, feeding the anger. Primary emotions—like sadness, pain, fear, joy—are core emotions; they can exist alone or form the base for secondary emotions like anger. Usually anger is fed by sadness, pain, fear, or a combination of these. A trusted friend, loved one, or therapist can help you see what's feeding your anger and work on overcoming it on this deeper level.
For example, when I do couple's therapy, it's common for a couple to come in angry. The more I let them talk out their emotions, usually, the angrier they become. So, instead, I help them see that their so-called "anger" is really coming from a place of sadness or pain. I help them see how they each feel unloved and wish the other person would show how much they care. I then encourage expression of the sadness and pain. You can see how this softens the fire of anger and makes space for empathy. Empathy is an act of turning toward another person in love, and where real love is present, anger is not. When we identify and speak from the deeper emotion we are not only more likely to address the real issue, but we may also find ourselves feeling love. Instead of acting aggressively or harshly toward ourselves, we find tears, understanding, relief. Instead of lashing out at someone dear, we find compassion, forgiveness, letting go.
Learning from Anger
In most cases, it's best to work through anger before trying to resolve the situation that created your anger. Use the suggestions above to process your feelings of anger, first. Let your feelings of anger teach you what you need to learn. Take all the time you need. Then, when you're ready, you will have a clearer mind and heart to help you decide how to best handle whatever circumstances need to be handled. You will handle the anger-provoking situations–and people–in your life in much healthier, more compassionate ways.
~This post is based on a deleted excerpt from This is How We Grow.
How do you feel about anger? Do you ever struggle with it? What helps you understand, deal with, and overcome your anger? Leave a comment below!

Be sure to check out Dr. Hibbert's Amazon Bestseller, This is How We Grow–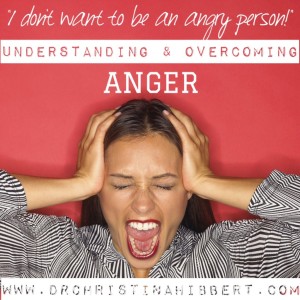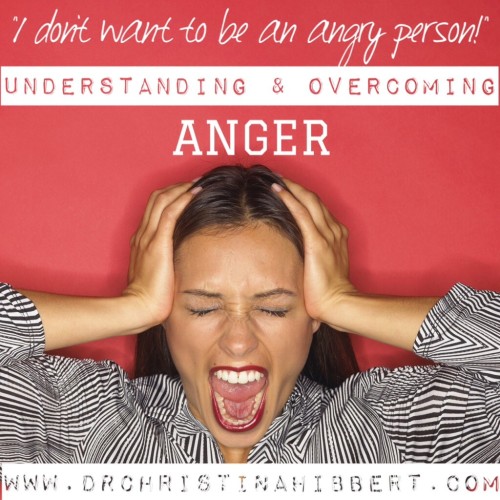 Join my  This is How We Grow Personal Growth Group!
FREE. Online. Growth. What more could you ask for?