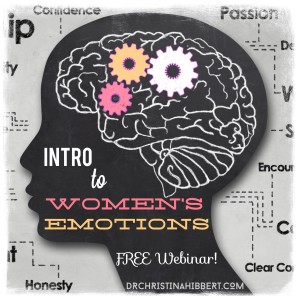 What creates the ups and downs so common in female emotions?
What role does the brain play, and how do hormones factor in?
Why is it that most women were never taught these crucial truths?
Join me for my new, FREE webinar all about "Women's Emotions," as we explore the relationship between hormones, the brain, life experiences, and the unique qualities that create women's emotional and mental health.
I've been teaching seminars on women's emotional health for years, and I've found that this is information EVERY woman is needs.
Those who work with women, especially in the medical or mental health fields, need this information; those who love women (like husbands and partners) need this information; and those who want to better understand their own mental and emotional health so they can pass this information on to friends, family, and daughters especially need it.
In fact, many women are desperate for this understanding–desperate for answers to why they feel how they feel, why their moods fluctuate so much, and what they can do to increase wellness and mental and emotional health in their lives. In fact, my previous articles on "Women's Emotions," parts 1, 2, and 3, have been some of my most popular, and each time I teach on this topic, the women in the audience (and often the men who love them) ask, "Why was I never taught these things?"
This is why I am so thrilled to share this brand new webinar series with you!
Personally and professionally I have found this information to be life-changing, and I hope it will be for all who join us, too!
Here's what you will learn in this FREE webinar!
In the first 30 minutes:
Learn the facts on female emotions, why they can be so challenging.
Understand the underlying factors creating women's mental and emotional health.
Receive tools to help you overcome mental health struggles and build emotional wellness.
Leave with a new framework for understanding your, or women's, mental and emotional health.
And, most importantly, know what you can DO.
The second 30 minutes will be a LIVE Q & A!
Submit your questions in real-time, and I will answer as many as possible. This is a wonderful opportunity to have your questions answered, live! If you can't attend live, no problem! The webinar will be recorded, so you can access and view it any time!
Register Today!
Just click this link and you'll be taken to the registration page, which includes a short video introduction to the webinar and easy registration!
Don't stay in the dark about your own emotions any longer. Register for "Introduction to Women's Emotions" today!"
P.S. If you have any questions about the webinar or registration, feel free to ask in the comments, below!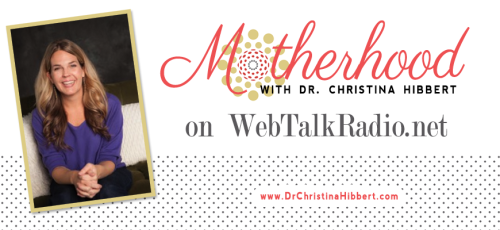 You may manage your subscription options from your profile.

Be sure to check out my bestselling, award-winning memoir, This is How We Grow!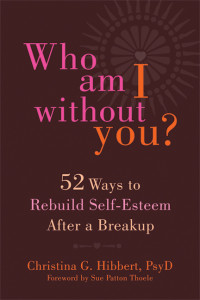 My latest book, "Who Am I Without You," is available now at
 
Let's Connect! 
SUBSCRIBE, above, "Like" me on Facebook Dr. Christina Hibbert; This Is How We Grow, & follow me on Twitter, Pinterest, & Instagram!
Related Posts/Articles: