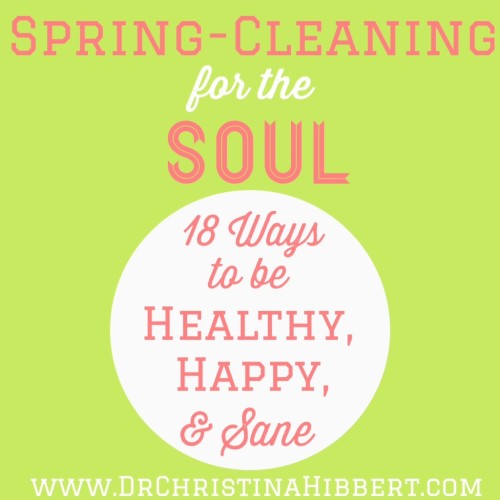 My house got pretty out of order last year while I was busy writing and publishing This is How We Grow. For weeks this winter, I would walk around analyzing and listing all that needed to be done. Recently, I finally jumped in—brutally tossing piles of "stuff" we've accumulated over the past months (and with 8 people in my home, it's a lot of stuff). I'm starting to re-paint our house, and we've been putting our kids to work raking pine needles outside. It feels good to get my home in order once again.
Spring-Cleaning for the Soul
Think about what's involved in spring cleaning a home. First, you take stock of the areas that need a little cleaning out or fixing up—inside and out—and prepare your plan of attack. Next, you start the purge—decluttering, tossing, getting rid of all the "stuff" you no longer need. Finally, you create—organization, order, and beauty.
The same principles apply to cleaning your internal space. Here are 18 ways to spring-clean your body, mind, and yes, your soul.
18 Ways to Be Healthy, Happy, & Sane!
Step 1: Take Stock & Prepare
1)   Ponder "What matters most." Before you begin your soul cleaning, it's important to know what you're looking for. What matters most to you? Is it family? Relationships? Career? Faith? In a journal or notebook, list your "top 5" most important things. It's much easier to know what kind of soul-cleaning you need to do if you first know what matters most. (Read What Matters Most)
2)   Analyze where you currently are. Examine at all "realms"—your physical, emotional, mental/intellectual, spiritual, and social sides. Which areas need a little "tidying up?" Grab your journal, notebook, or a piece of paper, and list it all.
3)   Set small goals. Small goals are a great way to get your soul-cleaning done. Even 10-15 focused minutes a day in any or each of the above "realms" can add up to a big difference down the road. For more on how to set goals you'll actually keep, read Goal-Setting.
4)   Prepare to take action. Preparing for the changes you want to make is important to achieving your goals. What do you need to do for your goals to work? Do you need to investigate a new nutritional plan? Or perhaps you need to learn a couple parenting strategies so you can regain a little order with your kids? Prepare, and you're much more likely to succeed. (Read How to Make Lasting Change)
Step 2: Purge and Declutter
5)   Cut the physical clutter. Perhaps you need to purge the sugary treats from your kitchen, or perhaps you need to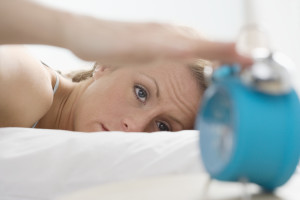 cut the excuses for why you don't exercise. What is blocking you from being your best physical self? Is it poor sleep, nutrition, exercise, or stress? Once you see the mess, work to clean out whatever's causing it. (Read Sleep Better, Cope Better, & Get Mentally & Physically FITT: How to Create an Exercise Program that Works)
6)   Cut the mental and emotional clutter. What issues are bothering you? Do you have unresolved grief, or a relationship problem? Are you constantly feeling overwhelmed and stressed? Whatever is clouding your mind, work it through and let it go. You might consider seeking help from a therapist for this one, or joining my This Is How We Grow Personal Growth Group. (Read Thought Management: Part 1, M5 Steps to a Clutter-Free Mind (& Life!, & Stress  Management: 15 Proven ways to Stress Less and Smile More)
7)   Cut the social clutter. Are there people in your life who are unhealthy for you? If you struggle with negative or unhealthy people in your life, it's time to purge the clutter. You can still have a relationship, but either let it be one that inspires and uplifts you, or else choose to spend less time in that relationship. (Read the ABC's of Making and Keeping Friends)
8)   Cut the distractions. Do you spend too much time on social media, TV, or the internet? If so, purge the distractions. It's hard to feel connected spiritually, and it's hard to really focus on what matters most if you're always tuning out.
9)   Purge a "bad habit" or two. Being inside so much during cold winters can bring bad habits come spring. Perhaps you've been exercising less, sleeping in too late, or watching more TV because you've been inside so much. Whatever the case, pick one "bad habit," and work to purge it. Spring is the season when the cold—and excuses—melt away. (Read Understanding the Seasons of Personal Growth)
10) De-clutter your "To-Do" list. If you're feeling overwhelmed by all you have to do each day, then try this. Next to each item on your list, write either an "A" (absolutely must do today), "B" (really should to do today), or "C" (would be nice to get done today). Then, cut all the "C's". And all the "B's." Simplify by focusing only on what matters most. (Then, if you happen to get a "B" or "C" done, bonus for you!)
Step 3: Create
11)  Create internal space. Without internal space, it's hard to hear the whispers that guide and direct us in life. "By submitting, humbling ourselves, and actively listening to those whispers, we receive answers, and by obeyng those promptings we receive an ease and certainty about life." (This is How We Grow, p. 389) Sit still and watch the world around you, practice meditation, mindfulness, or deep breathing. They're all great ways to create internal space. (Read The Mind-Body-Spirit Connection)
Watch "How to Practice Deep Breathing—3-Minute Therapy" on my YouTube channel. Then, continue reading, below.
[stream provider=youtube flv=http%3A//www.youtube.com/watch%3Fv%3D9CmaBMYWSMw%26feature%3Dyoutu.be img=x:/img.youtube.com/vi/9CmaBMYWSMw/0.jpg embed=false share=false width=640 height=360 dock=true controlbar=over bandwidth=high autostart=false responsive=16:9 /]
12)  Create a vision and/or daily mantra. Now that you know what matters most, and you've cleared the clutter, what do you envision for yourself? Close your eyes and imagine the rest of today. Imagine the rest of this week. Imagine five years down the road. What do you see? Let it guide you to create the life you desire. Then, each morning, set your focus for the day by creating a daily mantra. Today, mine was, "May the Spirit fill my body, mind, and heart." This helps me focus on what I want/need for today—peace and love for myself and my family. Your mantra could be anything, from a single word, to a favorite quote. (Read Create the Life You Desire)
13)  Create positive emotions. Don't just wait to feel the good stuff. Seek it. Seek to put more feelings of love, gratitude, and joy into each and ever day. (Read Turn a Rainy Day Sunny: How to Overcome Feelings of Depression; 10 Ways to Practice Gratitude Today; 50 Ways to Love your Loved Ones; Beyond "Happiness": 10 Ways to Increase Joy)
14) Create "quiet time" and solitude. We need time alone. Time to rest, relax, do what lights us up; time to think, feel, and process. Make space for some solitude in your life. Check in with how things are going. Get out a journal and write about it. Use your solitude to discover deeper understanding. Use it to replenish and refill you. (Read Mom Mental Health: The Importance of Alone Time)
15) Create connection and memories. In spring, the days are lighter, warmer, and longer, so use that extra time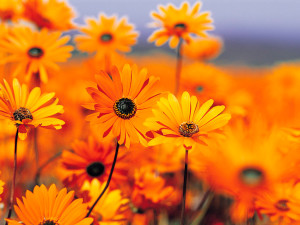 wisely. Reconnect with loved ones. Focus on strengthening important relationships. Have fun. Play together. Laugh. Live and enjoy your life with those you love. (Read 9 Ways to Build Intimacy, Improve Communication=Improve Relationships=Improve YOU)
16) Beautify your external surroundings. Yes, keeping your home clean and orderly can significantly impact your soul for the better. And, be careful about who you let in to your newly renovated "internal" space, too. Keep all your spaces clean and beautiful. 
17) Use your creativity often. Being creative is a spiritual process, one that comes from something greater than yourself. How do you like to express your creativity? Painting, writing, dancing, crafting? Use your creativity often. It keeps the soul sparkly and bright.
18) Focus on the good as you continue to refine the "could-be-better's." Forget perfection; it's impossible anyway. Instead, focus on the "good." Sure, plenty of things could be better, and they will be if you keep working on them. For now, however, see the great people, experiences, and moments right in front of you. Focusing on the good leads to a continually sane, healthy, and happy soul.
Do any of these suggestions, above, stand out for you? What tips do you have for "soul spring-cleaning?"Leave a comment, below, and share! 

Be sure to check out Dr. Hibbert's Amazon Bestseller, This is How We Grow–
Join my  This is How We Grow Personal Growth Group!
FREE. Online. Growth. What more could you ask for?