Parenting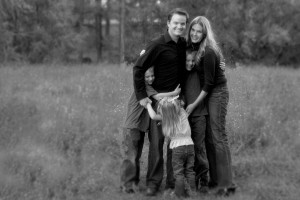 It's tough being a parent in today's world; nobody  knows that better than I do. As a mom of 6 I am in the thick of raising my family and I get how challenging it can be. As a psychologist, I've learned a few tricks and tips that can make parenting so much easier. Check out some of the resources below that I hope will help YOU be the very best parent you can be.
It's a Tough Job, & You're Not Alone!:
"My Kids Are Driving Me Crazy!" 10 Ideas to Drive Us Back to Sane
10 Major Mistakes I've Made This Month & Why It's OK
For Brand New Parents:
Pregnancy & Postpartum Emotional Health
Postpartum Depression Treatment: Know Your Options
Women & Mothers:
Making Parenting Easier:
"Sleep Better, Cope Better": 6 Insomnia Causes & Cures
"Fake It 'Til You Make It": A Surefire Way to Prevent a Meltdown!
Laughter Really Is the Best Medicine
Parenting Practice: "Sit Back & Enjoy the Ride!" Making the Most of Family Drive Time
Parenting Practice: Getting Good at the "Let-Go's"
Back-to-School Mental Health: 7 Strategies for School-Year Sanity
7 Strategies for Summer Sanity!
Subscribe! to Dr. Hibbert's Newsletter & Updates for more tips and parenting strategies!:) (complete form just to the right)