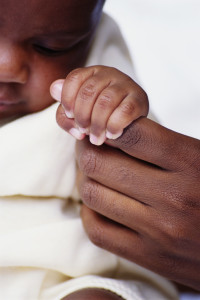 I have been a member of/volunteer with Postpartum Support International (PSI) since 1999. Over the years, I've served as a warmline volunteer, an AZ state support coordinator, and even as the PR Chair on the PSI Board of Directors. I can definitely vouch for the incredible work this fine organization does: from their toll-free, bilingual support line, to their many resources for pregnant/postpartum moms, dads, and families, to their fabulous annual conferences which educate mental and medical health providers.
Last year, I was privileged to participate in the 1st PSI Blog Hop, and this year, I am thrilled to be part of it again. The Blog Hop will run throughout he entire month of May–Maternal Mental Health Awareness Month–and you can link up below. It's a great way to share pregnancy/postpartum emotional health stories and resources, provide support and encouragement, and raise awareness of Perinatal Mood/Anxiety Disorders. I hope you'll consider joining us! (See the invitation below for details and rules.)
An Invitation to YOU!
Join us for
Postpartum Support International's 2014
Second Maternal Mental Health Awareness Month Blog Hop!
2014 Theme:
Perinatal Mood Disorders: What Helped Me Recover: Self, Family & Community Resources

In May 2011 Postpartum Support International (PSI), declared May as Maternal Mental Health Awareness Month. An increasing number of states and counties have designated May as a time to bring awareness to maternal mental health. This year, we are launching our second maternal mental health awareness month blog hop.
Our PSI blog hop is inclusive but also respectful of emotional safety and comfort and hope for all contributors and readers. To that end, we welcome your participation but also please keep in mind some editorial guidelines meant to promote comfort and safety ~~~
Editorial Guidelines:
Name: Include your real name, we don't promote people with online disguises. Anonymity can be arranged.
Length: 500 – 1000 words
Keep in this year's theme: Perinatal Mood Disorders: What Helped Me Recover: Self, Family & Community Resources
Much appreciated are personal stories about the resources you used to support you in your recovery: your inner strength and resiliency efforts,  family & friends who helped, and community resources you found along your healing path.
Potentially Triggering:
For the purpose of this blog hop and its focus on messages of recovery and hope, we want you to do your best to avoid common triggers in your posts. If you have any questions or concerns about that, please contact us at psioffice@postpartum.net and we can talk about your concerns.
Please do not write about detailed suicidal or homicidal thoughts and feelings.
Inclusive:
Editors will not tolerate any negativity directed towards individuals or groups
Commercial Interests:
Please refrain from self-promotion of your website or sale items
 Please post these notices:
If you need immediate help, please call the National Suicide Hotline at 1-800-273-TALK (8255)
 If you are looking for local pregnancy or postpartum support and resources in your area, please call or email us:
Postpartum Support International Warmline (English & Spanish)
1-800-944-4PPD (4773)
support@postpartum.net
How to participate:
1. Beginning May 1, 2014 running the whole month of May!
2. Write your blog post and send a link or attachment to psioffice@postpartum.net so we can read it and list it on our site. This will help us keep track of all of the posts, and contact you if we have questions or suggestions.
3. Go to one of the following Blog Hop Blog Hosts:
Birthtouch.com  Link Up Page Here
Dr. Christina Hibbert   http://www.drchristinahibbert.com/ (see Linky, below)
4. Look for their post called:  Link Up: PSI 2014 Blog Hop – Perinatal Mood Disorders: Maternal Mental Health Recovery & Coping
5. Link up your post to that blog post in the Linky provided at the bottom of the post
6. Grab the badge! Please copy the PSI Blog Hop Badge either from the side bar or from this post!
7. Feel free to promote your blog and the blog hop on social media!
Social Media Links:
#PSIBLOG is the hashtag we are using to promote this event
Twitter:  PSI's Twitter handle is @PostpartumHelp
Please join us on the PSI Facebook pages:

Be sure to check out Dr. Hibbert's Amazon Bestseller, This is How We Grow–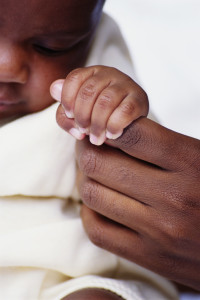 Join my  This is How We Grow Personal Growth Group!
FREE. Online. Growth. What more could you ask for?
Don't miss a thing! 
SUBSCRIBE, below, "like" my Facebook pages (Dr. Christina Hibbert; This Is How We Grow) and follow me on Twitter,Pinterest, & Instagram!
You may manage your subscription options from your profile
Related Articles/Posts:
16 Things I'd Like My Postpartum Self to Know, 16 Years & 6 Kids Later (PSI Blog Hop)
Moving Beyond Shame: The Ultimate Power of Support & Time (PSI Blog Hop) 
Beyond Depression: Understanding Pregnancy/Postpartum OCD (Part 1)
Pregnancy & Postpartum Emotional Health
Postpartum Depression Treatment
Postpartum Depression Treatment: For Dads & Partners
Postpartum Depression Treatment: For Couples
Postpartum Depression Treatment: Sleep
Postpartum Depression & Men: The Facts on Paternal Postnatal Depression
Mom Mental Health (& Happiness): The Importance of Alone Time
Pregnancy & Postpartum Mood & Anxiety Disorders: Are Women of Advanced Maternal Age at Higher Risk?
In Praise of Fathers: 10 Research-Based Ways Dads Impact Kids for the Better
5 Reasons Self-Esteem is a Myth
Womens' Emotions & Hormones– Series
Achieving Balance–Why You've Got it Wrong, & How to Get it Right
Pregnancy & Postpartum Loss, Grief, & Family Healing (Part 1)