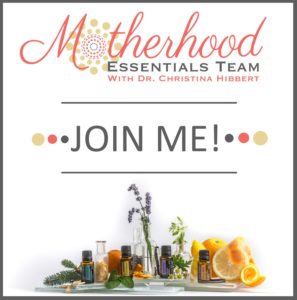 It's an exciting day, friends! A day when I get to share with you something I've been passionate about for years–something that has empowered me as a mother and expanded my family's health, wellness and happiness: essential oils.
Okay, I know what you're thinking:
"Essential oils? That's what you're so passionate about? Are you serious?" Yes. I am.
Believe me, I once felt like many of you–skeptical, to say the least. "How could a little bottle of plant extract actually do anything for me? Isn't it all just a placebo effect?"
Now, after years of experimenting with essential oils, studying the research, and finding my own results time and again, I can tell you: "They DO work, and not just a placebo."
The Power of Essential Oils: My Firsthand Experiences
I was first introduced to essential oils several years ago, while visiting a friend who was recovering from a broken femur (ouch!). This friend had been a go-to for me before for natural solutions to family health issues (like using vapor rub and apple cider vinegar on chest and bottoms of the feet for croup–and trust me, it works!). This friend had another friend who was a master of such things, and was happy to pass on everything she learned. Now, with a very painful broken leg, my friend had turned to her friend and her friend had introduced her to essential oils, to which she introduced me (have I sufficiently confused you yet?).
The point is, she became hooked on essential oils because of the real-life results she was experiencing as the oils soothed, comforted and supported the healing of her broken leg. As she told me of these results, I was intrigued. Then, when she told me how essential oils were supporting her children's health during cold and flu season, I was sold (she has 7 kids!). I ordered my first essential oils from doTERRA–lemon, peppermint, and On Guard, a blend protective blend that protects against environmental and seasonal threats and supports a healthy immune system, and started using them with my own family.
I, too, became hooked. The more I used the oils, the more benefits I saw, not only for myself, but for my entire family. Having these oils on hand–even just the few I started with–gave me something I desperately craved as a mother when it came to my family's health and wellness: options. Since then, I've grown in my understanding of how to use essential oils, and in the results they have offered. My kids started asking me, "Mom can you make me a 'cocktail' (as we call it)? I'm starting to feel like I'm getting a cold." To this day I make these "cocktails" for the kids, which now include oregano, lemon, peppermint, and On Guard. Even my college-aged son recently stopped by to get a "cold cocktail" from mom before heading on a trip out of town, to combat his scratchy throat and sniffles. I love that my children feel empowered through essential oils, too.
I starting using essential oils like lavender to relax at night and help my kids and I sleep better, and now, lavender is always with me–it's great for relieving itchy bug bites, calming nerves, and a host of other things. I diffuse my favorite uplifting blend, Elevation, to lift our family's mood during the day, and I diffuse Serenity to help us calm down at night. I use doTERRA's Balance blend every day to bring more balance to my moods, and I love the Clary Calm blend and phytoestrogen supplement when hormones are wreaking havoc on me. In fact, I now start each day with a health shake that includes doTERRA's Terra Greens "green drink" mix, and take the lifelong vitality pack of nutritional supplements/vitamins, including important omega-3's (which actually improve mental health as well as physical).
In times of distress, I've also learned to turn to essential oils.
I used essential oils after a car accident I was in two years ago, especially doTERRA's Deep Blue soothing blend to combat the pain and discomfort of whiplash and for the lasting tightness in my shoulders and neck.
A few months ago, I suffered a mild traumatic brain injury after a concussion. Essential oils to the rescue! I employed an arsenal of oils to to help with the bruising, swelling, muscle pain, anxiety, stress, and headaches–still do.
And just a couple months ago, my daughter was stung by a bee just as we were leaving the funeral of yet another loved one, and within 30 minutes, a blend of spikenard and petitgrain essential oils had not only stopped her pain and misery; she excitedly showed me she could no longer see where the sting had even been!
Yes, essential oils work, and as a mother I love having these incredible options in my family health and wellness toolbox.
A Valuable Addition to your Family Health & Wellness "Toolbox"
That's what family health and wellness are all about, right? Options. Having the tools in our physical and emotional health "toolbox" to turn to in times of need empowers us. These tools should include things like proper sleep, nutrition, and exercise; a willingness to examine our emotional health and wellness, to seek support and talk about these things. At times, outside help is part of our toolbox, including psychotherapy, faith counseling, doctor visits, and yes, medications. But is that all? No. At least, it doesn't have to be.
Essential oils are an incredible addition to our family physical and emotional health and wellness toolbox. They're not THE answer; they're AN answer, an important one that can empower us as mothers, parents, and individuals with the options we need to increase our family's physical, mental, emotional, social, and spiritual health and to help the entire family "overcome, become, and flourish!"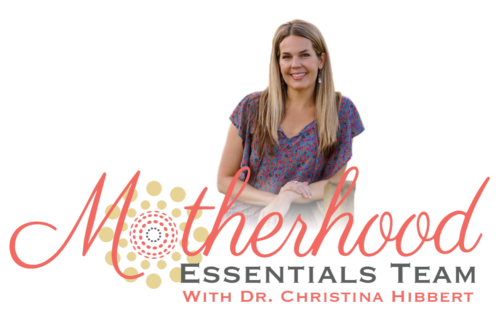 That's why I'm thrilled to share with you my newest venture: "Motherhood Essentials!" including FREE Webinars & Giveaway!
Enter "Motherhood Essentials"–my new essential oils education, inspiration, empowerment, and leadership team!
I am partnering with doTERRA to bring their high quality essential oils to you–to help you learn how to use essential oils so you can experience the incredible benefits for your family.
I'm even more excited to provide opportunities for you to work directly with me to share these incredible products, support, and free eduction with others, all while fulfilling your own dreams and goals–personally and financially!
I can't explain why it's taken me so long to reach out and share the education, research, and "how-to's" of essential oils I've learned, loved, and used so often, with all of you. I did write a blog post on essential oils sharing my favorite health and wellness benefits for families several months ago, but it wasn't until recently that I decided to make this a whole new venture.
FREE Webinar & Giveaway! How to Enter…
And as part of this launch, I'm also doing a FREE webinar series (see more info below), and an incredible GIVEAWAY of a doTERRA Family Physician kit (over $130 value!)!
There are 3 Ways to Enter:
1) REGISTER for my FREE webinar series, here.
2) Join my "Motherhood Essentials" Facebook Group.
3) Subscribe to my Motherhood Essentials Newsletter.
If you do all three, you'll not only get fabulous FREE education, recipes, "how-to's" and more; you'll also get three entries! Enter now!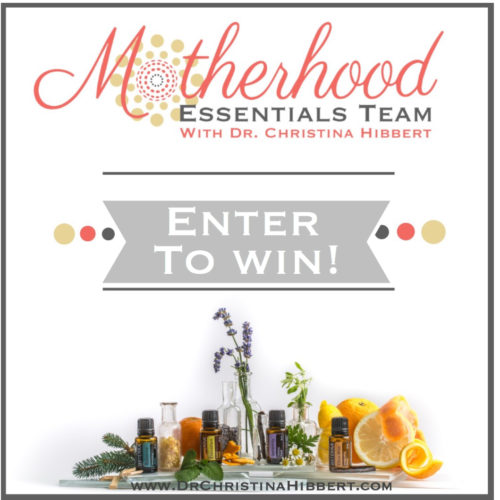 My Motherhood Essentials "Why"…
I've asked myself many times, "Why am I doing this?" I've long preached about the importance of having a strong "why," and after months of thought, prayer, and pondering, that's exactly what I have–a powerful "why."
I chose to create "Motherhood Essentials" for this simple reason: I love essential oils, and I love sharing and teaching about them. As an individual and parent, I use them everyday. As a psychologist, I've come to appreciate not only the physical health benefits of essential oils we so often hear about, but also some more surprising benefits–like benefits to emotional health, sleep, hormones, in pregnancy, postpartum, and beyond (join my FREE webinar series on this!). I am passionate about educating as many people as I can so they can reap these benefits, too.
Yes, I created "Motherhood Essentials" because I believe in doTERRA essential oils, because I want to share them with all of you, and because this blends perfectly into the work I have already been doing for years–offering education, inspiration, and showing as many people as I can how to "overcome, become, and flourish!" Essential oils is just one more way to do this.
 Learn more about the surprising benefits of essential oils for emotional health, sleep, hormones, and pregnancy/postpartum in this episode of Motherhood TV!
Why doTERRA essential oils?
1) "Quality matters, folks!" That's what one of the top researchers on infectious diseases stated at the doTERRA One convention a couple months ago [1], as she

shared fascinating new research on the remarkable ways essential oils can work. doTERRA is tops when it comes to quality. (Learn more about why quality matters here).
2) They're safe for the whole family. Because doTERRA oils are such high quality, they are a safe alternative or addition to other preventatitve and treatment options and can be used for the whole family, when used in the prescribed ways. (Learn more about how to use essential oils here.)
3) They work. Period. And in more ways than you'd guess! Dr. Parish's research is even finding that the same oils can work in different ways for different organisms. This means

the health and wellness potential for essential oils is endless! In fact, Dr. Parish's latest research is finding that essential oils have "some of the most powerful antimicrobial compounds in existence, and with further testing and research, they could lead to a whole new class of medications."[2] In fact, new research is looking into essential oils as a new alternative to antibiotics. "Various oils have also been shown to effectively treat a wide range of common health issues such as nausea and migraines, and a rapidly growing body of research is finding that they are powerful enough to kill human cancer cells of the breast, colon, mouth, skin, and more."[3]
4) They empower parents. Yes, these little bottles of essential oils empower us. Or, they have the potential to, if we allow them. Like I did, you too can just give them a try. Add lemon to your water for flavor and detoxification benefits. Add lavender to a hot bath for a relaxing soak and more restful sleep. Diffuse emotional aromatherapy oils in your home

for a more peaceful environment. Or, try some of the exciting new doTERRA products, like Serenity sleep-promoting softgels or the Onguard blend I love so much. The point is, with essential oils in our toolkit, we have more options to turn to when we need them. And that is empowering.
5) doTERRA is a stand-up company. I had the opportunity to attend my first doTERRA convention a couple months ago, and I was blown away. Not only by the research, presentations, and quality of the entire convention, but even more so by the quality of the doTERRA company. Here are just a few facts about doTERRA:
doTERRA gives back–The thing I am most impressed about with doTERRA is how it serves so many around the world. doTERRA's Healing Hands Foundation, partners with wellness advocates like me to serve and provide financial support to needy communities around the globe. They were the first on the scene to help rebuild Napal after the devastating earthquakes of 2015, building the first new structures and schools, donating hundreds of thousands of dollars for relief efforts, and providing over 2,000 new jobs for families there. But this is just one of the ways doTERRA is making a global impact. They are involved in countless projects and efforts around the globe, in addition to providing jobs through sourcing facilities and contracts, and are also a part of Days for Girls, a non-profit that empowers young women and girls discover their potential and build self-worth through ensuring quality feminine hygiene products are available. I love what doTERRA is doing to serve. I am proud to be a part of this company.
doTERRA is a science and research– based company. doTERRA is also transparent in their testing of each bottle of essential oil and has even created a website where you can search the lot number of your bottle of oil and see the farmers, growers and GCMS report.
doTERRA sources their quality essential oils all over the world. With over 100 essential oils in its product line, doTERRA sources its oils from over 40 countries —more than half of which could be considered developing countries. To ensure that small scale farmers and harvesters in disadvantaged areas are treated ethically, dōTERRA has introduced an initiative called Cō-Impact Sourcing. It is remarkable how doTERRA has created a global network that empowers growers, developers, harvesters, and advocates around the world!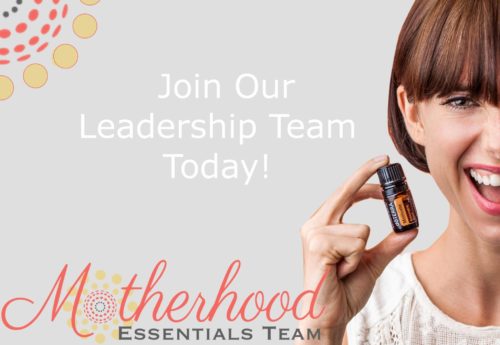 Join me, and see what we can Accomplish with 'Motherhood Essentials!"
Bottom line: I want you to join me. I want you to be part of this "Motherhood Essentials" team and mission. I am sharing this new Motherhood Essentials team with you to empower you and invite you to join us–however best suits your family's needs.
My threefold purpose with Motherhood Essentials (and I hope you'll join me in this purpose) is to:
1) Educate. The research and education on essential oils is solid, and it's growing every day. I'm all about education. I love helping others learn, grow, and discover new ways to help themselves and their families. That's why I've already set up my new "Motherhood Essentials" Webinar Series! In this FREE, online series, you can learn more about essential oils and how to use them for family emotional health, better sleep, to manage hormones and women's health issues, in pregnancy and postpartum, and beyond. Join me and register for this incredible FREE series today! You can also join me for educational classes, posts and discussions by joining my Motherhood Essentials Facebook group, following me and our Motherhood Essentials posts on Instagram . I can't wait to teach you how to USE these fabulous tools!
2) Share. I want to share these oils with you–to help you learn how to use them for greater health and wellness in your life. I also want to help you share these oils with others. You can join me for mentoring, leadership training, education, and other powerful skills by working with me; or, if you're not ready to work with me, you can join our team in other ways!
3) Expand and grow. I only take on new projects when I believe they're essential (pun intended) to my own personal growth and development, and my family's. I truly believe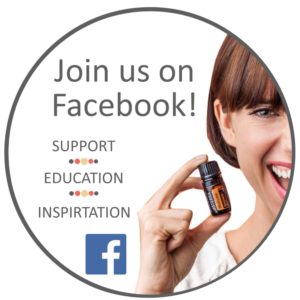 sharing and educating folks on doTERRA essential oils is part of my personal growth mission, and if it's part of yours, too, then I want to help you expand your horizons and grow with me, as well.
 4) Work with you! Even more exciting, I am also building a "Motherhood Essentials" Leadership Team, and I want you to join me! Whether you're looking for your next adventure, wanting something new, or looking to educate and inspire others in health and wellness; whether you're looking to supplement or even replace your income while you learn, grow, and work with me, then I am looking for you! That's the exciting thing about this leadership team–it means I get to work directly with go-getters like many of you who are passionate about family health and wellness, too. Together, we can share essential oils, provide rockin,' free education, inspire others on the "how-to's" of essential oil use, and empower moms, dads, and families to fulfill their health and wellness, and even financial, goals and dreams! If you're ready for this, then join me! Click here to learn more and to apply.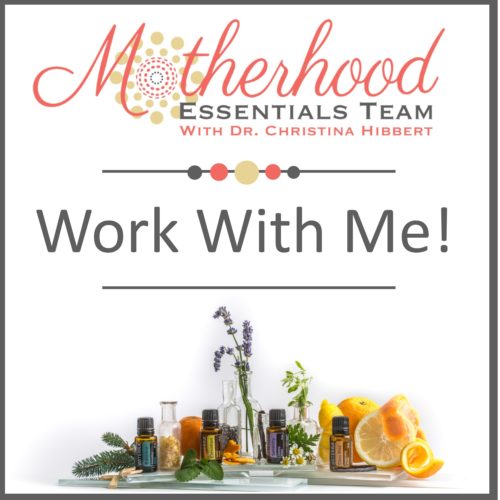 That about sums it up…
I hope you feel inspired to get started with essential oils, and I really hope that if you are inspired, you'll register for my FREE webinar series today.
The most important thing you can do is at least give essential oils a try. If you love them, then you'll have some incredible new tools in that toolbox we talked about. If not, well, at

least you'll know. Learn more about what essential oils really are, why quality matters, how to use essential oils, and how to get started by clicking one of these links. Then, join my Facebook group and follow our Instagram account and check out our posts. And, just see what you think.
I hope you'll choose to try essential oils out, to give yourself, and your family, the option of essential oils. And I hope you will choose to do so with me.
Here's to an exciting "Motherhood Essentials" Team adventure!
Listen to my Motherhood Episode "Motherhood Essentials: Support for Emotions, Sleep, Hormones, & Finances!" here, and for direct access to new episodes subscribe to us iTunes or watch episodes on YouTube or myNEW webpage, "Motherhood TV!."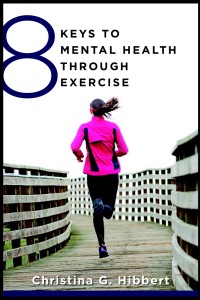 "…Enlightening and empowering…" ~Publisher's Weekly

"Choose to grow" with my bestselling, award-winning memoir, This is How We Grow!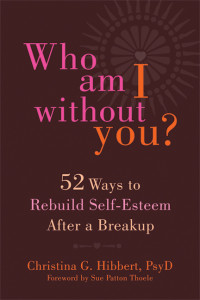 Build true self-worth, confidence, and love with "Who Am I Without You."
Available now at
Watch my "Postpartum Couples" DVD FREE, online!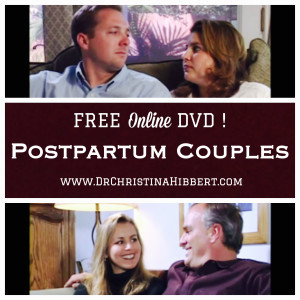 Join my "This is How We Grow" 30-Day Personal Growth Plan!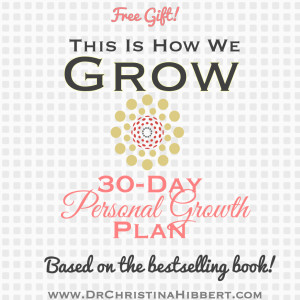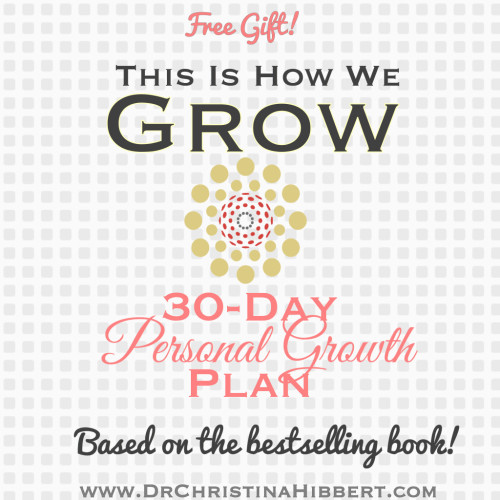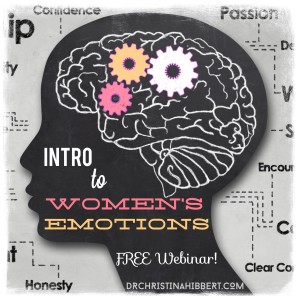 Let's Connect! 
SUBSCRIBE, above, "Like" me on Facebook Dr. Christina Hibbert; This Is How We Grow, & follow me on Twitter, Pinterest, & Instagram
Related Posts/Articles:
Essential Oils 101: My Favorite Wellness Benefits for Moms, Kids, & Families
Mom Mental Health Through Exercise: Pregnancy, Postpartum, Motherhood & Beyond
Exercise for Mental Health: How to Get (& Stay Motivated)
40 Physical & Mental Health Benefits of Exercise
Get Mentally & Physically FITT: How to create an exercise program that works
Exercise as a Family to Build Stronger Relationship, Mental & Physical Health
50 Fun Ways to Exercise as a Family
Exercise to Improve Self-Esteem
Exercise for Mental Health: Key 1, Make it Fun!
Meditation for Mental Health, Personal & Spiritual Growth: The Spirit Meditation
8 Keys to Mental Health Through Exercise
[1] doTERRA One Convention. (Sept. 15, 2016, Salt Lake City, UT). Live address by Dr. Nicole Parish.
[2] The Alternative Daily. "Essential Oils vs. Antibiotics." http://www.thealternativedaily.com/essential-oils-vs-antibiotics/
[3] The Atlantic. (Jan 16, 2015). "Essential Oils Might Be The New Antibiotics." http://www.theatlantic.com/health/archive/2015/01/the-new-antibiotics-might-be-essential-oils/384247/