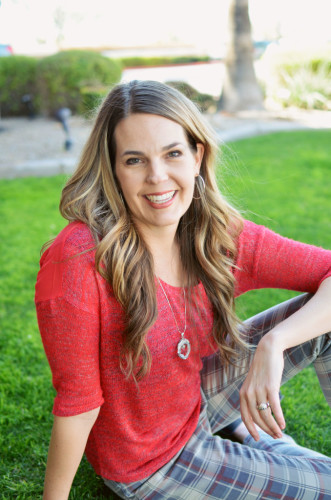 Hello and welcome to my website and blog!
I'm so grateful you've found me, and I hope the education and resources on these web pages will give you the tools, inspiration and motivation you need to overcome the challenges you face, to become your best self, and to flourish! Below you can find my official bio and a brief bio, for speaking events and other engagements. But first, allow me to share 10 facts you may not know about me and what I do:
1) "First and foremost, I'm a wife and mother."
I consider myself and wife and stay-at home mom, first and foremost. Or maybe it's more correct to say a "work-at-home mom," since I write, produce videos, and even see a few online clients from my home office while my kids are in school (Aren't we ALL work at home moms, in one way or another?). My husband, OJ, and I have been married over 22 years, and we have 6 children, ages 10-21! This keeps us busier than we can always manage, but I wouldn't trade my "job" as a mom and wife for anything in the world. As I like to say, "I love every moment of being a mother. I even love the moments I don't love!"
2) "My life experiences led me toward my life's calling."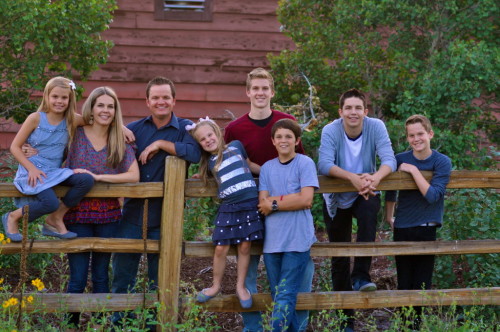 I may have always known I wanted to be a mom, but I didn't always know I wanted to be a psychologist, speaker, and author. My first college major at Brigham Young University was actually fashion design! However, after my first sewing class, I realized I don't love to sew, and I can't draw, so…I changed to communications in hopes of one day being a professional speaker (public speaking wasn't an actual major). After my youngest sister, McLean, died, the first week of my sophomore year, and because of an inspiring professor in my first psychology class (she was a psychologist, professor, mom, and speaker–way cool to me), I soon realized my calling to become a psychologist.
3) "I started young–with pretty much everything!"
I started Kindergarten when I was 4, and graduated high school at 17. Then, I graduated from college in 3 years, got married, and started a family all by the ripe old age of 21! After taking 4 years off to get married and start a family, I started graduate school at the same time OJ started dental school. We had two little boys, Braxton who was barely 3, and Colton who was only 5 months. Looking back we say, "What were we thinking?!" Luckily, when you're young, you don't know what you're thinking, and I have to admit, those years were some of our favorites.
4) After a four year break from school to be a full-time mom, I got the bug to go back, with munchkins in tow.
I graduated with my Doctor of Psychology degree from California School of Professional Psychology in Los Angeles right after OJ graduated from dental school, and one week before I gave birth to our third baby–Kennedy, and five days later, we moved back to Arizona. Again, "What were we thinking?" Looking back at how our lives have evolved since then, however, I believe it was divine intervention. I needed that education for my own family more than I could have known. I'm a huge believer in the power of listening to "the whispers" and obeying.
5) "Live your dream!"
We live in a "mid-sized town," in the mountains of Arizona, called Flagstaff, and it's our dream place.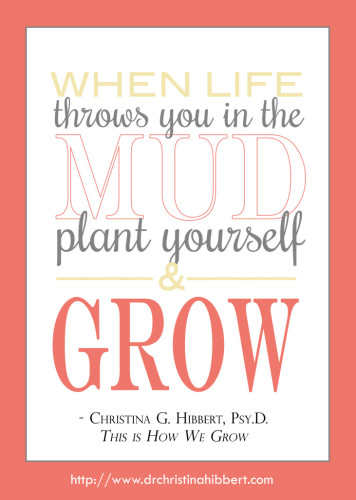 After a year off to just be home with my kiddos and recover from the four years of craziness we'd just come off of, we moved to Flagstaff, AZ, a beautiful place in northern Arizona, at 7,000 feet in the mountains, surrounded by Ponderosa Pines. We'd always wanted to live in the mountains, and this way, we were still only 2 hours from family in Phoenix. I worked in a private practice while getting licensed, and OJ started his own dental practice. It's a great place to raise our family, and we still love it here!
6) "When life throws you in the mud, plant yourself and grow" (This is How We Grow). Yes, I quoted myself, but it's kind of my life motto now.
In 2007, just three weeks before giving birth to our fourth baby (which was a HUGE decision for us to even go for it), my sister and brother-in-law died suddenly and tragically, and our family doubled in size as we inherited our two adorable nephews. Suddenly, I was a mom of 6, and though I felt this urgent importance in my role as a mother, in helping our family bond and heal, I also felt like my chances to fulfill my dream of being an author and speaker were over for good. How could I do all that when I had six kids? Other mothers could do it, but not me. Or so I thought…
7) "We can do it all, but not all at once!"
After four years of writing whenever I could squeeze in a few minutes, I published my first book, my memoir, our family story, This is How We Grow, in 2013. I started by writing in my journals
about everything I was going through and learning. Then, I wrote for just 10 minutes at night when the kids were finally in bed, before crashing to sleep. Soon, I made small goals to write for 1, 2, 5, 10 hours a week, whenever I could get a babysitter or a break. And in 2010, I started actually forming all those writings into a book. It's still mind-boggling to me that I was actually able to publish This is How We Grow, especially after my limiting beliefs that my author-dreams would never come true. The tortoise was absolutely right, though–"slow and steady wins the race!"
8) "Dreams come true, but not magically–unless the magic formula is incredibly hard work, unending patience, and a whole lot of trust in God's timing."
Now, I've published three books–again, slow and steady. This is How We Grow won a silver medal in the Independent Publisher's Book Awards (IPPY) for Best Non-Fiction Personal ebook, was a #1 Amazon bestseller and on the bestseller list in its genre for over a year. My second book, Who Am I Without You? was with New Harbinger publications, and my third, 8 Keys to Mental Health Through Exercise, was with WW Norton. 
9) "Looking back, I can see how my trials have led me exactly where I need to be."
I've had my share of trials, especially when it comes to death, loss and grief, but over and over I've seen that these hard times have forced me to grow the most. They've led to who I am today, to who I'm striving to daily be, and to opportunities to now help others through their trials and triumphs. I truly believe in "overcoming, becoming AND flourishing," and work to live and practice what I preach each day.
10) "What's my favorite thing to do? I'm doing it–everyday!"
My favorite things to do? Honestly? Speaking is my true love, and writing is a close second. OJ calls me a "nerd," and he's right–I am. I'd much rather write, speak, read, or teach than almost anything else. I also love traveling–with OJ, with my kids, alone, with friends, you name it! Getting out and seeing the world is my energy and joy. However, most days, I just love some quality alone time, a good power nap, dark chocolate (Ghiradelli 72% dark), doing almost anything in a hammock, being outside in the sunshine moving or relaxing on a beautiful day, deep conversations, teaching, learning from, and making memories with my children, and laughing with OJ. I'm working on practicing powerful self-care every day, and I honestly love what I do–all of it. That doesn't mean I don't still struggle or that life is "perfect." Far from it. But connecting, learning, teaching, inspiring, helping, healing, offering hope, and loving greatly–these fill me with the Highest kind of Love and Peace and Joy.
Thank you for reading all this. That is true dedication, I must say, and I truly couldn't do any of this without you!
Professional Bio
Dr. Christina Hibbert is the bestselling author of 8 Keys to Mental Health Through Exercise, Who Am I Without You? , and the Independent Publisher's Book Award-winning memoir, This Is How We Grow. Dr. Hibbert is a clinical psychologist specializing inWomen's Mental Health, Grief & Loss, Motherhood, Parenting, Perinatal Mental Health, Self-Esteem, & Personal Growth, and is host of the online radio/TV show, Motherhood. She is the creator of the doTERRA "Motherhood Essentials" education team, a popular keynote speaker, 30Seconds.com contributor, founder of the Arizona Postpartum Wellness Coalition, and producer of the internationally-sold DVD, Postpartum Couples, now available free online.
Mostly, though, "Christi" is a wife and full-time mother of six children, ages 10 to 21. When she's not trying to keep up with her family, Christi enjoys traveling, songwriting & singing, naps, reading & learning, doing almost anything outside on a beautiful day in a hammock, and dark chocolate.
Learn more about Christi by connecting with her on Instagram, Facebook, Twitter, and visit her website and popular blog, "The Psychologist, The Mom, & Me," at www.DrChristinaHibbert.com. There, you can also download free gifts, watch her YouTube video series, and join her free, online Personal Growth Group or one of her Facebook support groups (Growing Through Motherhood; Women's Emotions: Overcoming, Becoming, Flourishing; Who Am I Without You? Breakup/Divorce support group; Exercise 4 Mental Health Group; This is How We Grow Personal Growth Group; Growing Through PPD & Anxiety Group; Blog 2 Book Deal Author Branding & Platform Group).
Brief Bio
Dr. Christina Hibbert is the author of This Is How We Grow, Who Am I Without You, and 8 Keys to Mental Health Through Exercise. She is a clinical psychologist specializing in maternal mental health, grief/loss, parenting, self-esteem/self-worth, and personal growth, and is host of the weekly radio show, Motherhood. Dr. Hibbert is a dynamic speaker, a 30Seconds.com contributor, founder of the Arizona Postpartum Wellness Coalition, and producer of the internationally-sold DVD, Postpartum Couples. She, her husband, and their six children live in Flagstaff, AZ. Learn more about Dr. Hibbert through her popular website and blog, "The Psychologist, The Mom, & Me," at www.DrChristinaHibbert.com.
To Learn more about Dr. Christina Hibbert,
check out the following…
Books:
8 Keys to Mental Health Through Exercise
This is How We Grow: A psychologist's memoir of loss, motherhood, and discovering self-worth and joy, one season at a time.
Who Am I Without You? 52 Ways to Rebuild Self-Esteem After a Breakup
Dr. Christina Hibbert's Amazon Author Central Page
Dr. Christina Hibbert's Goodreads Author Page
Speaking:
To check Dr. Hibbert's speaking availability and watch video testimonials, click here.
Interviews:
Clinicians on the Couch: 10 Questions with Psychologist Christina Hibbert, Psych Central
What One Clinician Learned About Coping with Loss, Psych Central
Interview & Book Review–Dr. Christina Hibbert, BirthTouch
Interview with Dr. Christina Hibbert, Author of This is How We Grow, Ivy's PPD Blog
30 Second Mom of the Week: Dr. Christina Hibbert, on "Mom Mental Health, from Pregnancy to Empty Nest!"
Birthtouch: Spotlight, Christina G. Hibbert, Psy.D.
Interview With Dr. Christina Hibbert by Jennifer Moyer, Mental Health Advocate
14 Ways to Get Through Tough Times, Psych Central
Healthy Ways to Navigate Grief, Psych Central
Pregnancy & Postpartum Loss, Grief, & Family Healing, Postpartum Progress
How to Cope with and Treat Perinatal Loss & Grief, Postpartum Progress
Sharing Office Space with Your Spouse, Part 1 Psych Central
Sharing Office Space with Your Spouse, Part 2: Video Tour of Dr. Hibbert's Dental/Mental Therapy Office, Psych Central
Men's Postpartum Depression Interview: ABC15 Television Interview

"Overcome, become, & flourish" with me by subscribing!
You may manage your subscription options from your profile, here, or above, right.
Let's Connect! 
SUBSCRIBE, above, "Like" me on Facebook Dr. Christina Hibbert; This Is How We Grow, & follow me on Twitter, Pinterest, & Instagram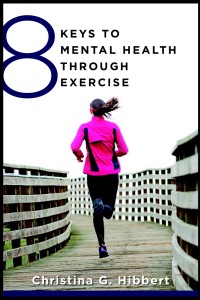 "…Enlightening and empowering…" ~Publisher's Weekly

"Choose to grow" with my bestselling, award-winning memoir, This is How We Grow!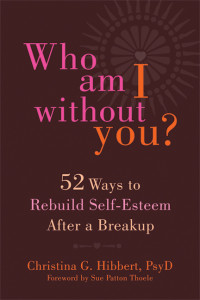 Build true self-worth, confidence, and love with "Who Am I Without You."
Available now at
Join my "This is How We Grow" 30-Day Personal Growth Plan!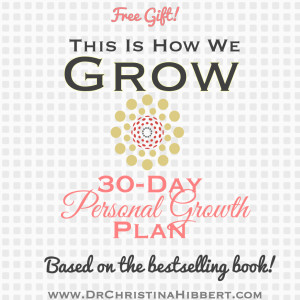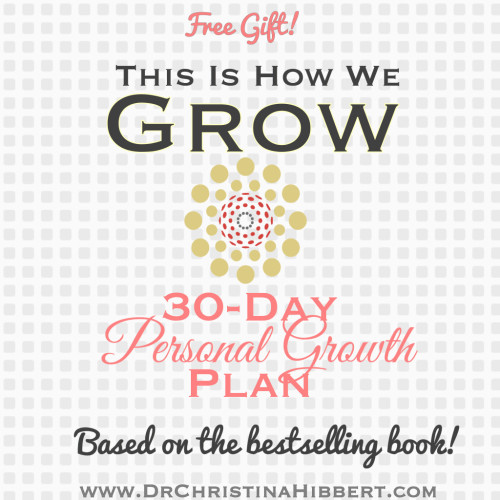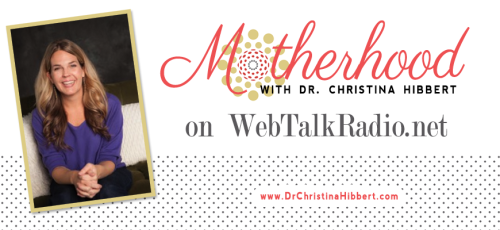 Blog Posts:
"This is How We Grow Blog Hop": 10 Ways I Choose to Grow Each Day
What I've Learned about Personal Growth from a  Decade of Yearly Themes
Parenting Teens: Am I Doing a Good Enough Job?
5 Things I Know for Sure About Love
These are My Strengths, & This is My "Lame-O List!": How to Embrace Strengths & Weaknessesh
Siblings & Grief: 10 Things Everyone Should Know
Mommy Fails & Mother's Day: 3 Messages Every Mom Needs to Hear
Let's Get Real: 10 Confessions from 'The Psychologist, The Mom, & Me
10 Major Mistakes I've Made This Month (& Why It's OK)
 Why I Feel Like a Loser Mom & How I Know I'm Really Not
In Memory of My Sister, on the 5th Anniversary of Her Death
17 Secrets for Making Marriage Work (in Honor of our 17th Wedding Anniversary)
 Join my "This is How We Grow" Summer Book Club!
Exercise as a Family to Strengthen Relationships, Mental & Physical Health! (Key 3) 
Exercise for Mental Health: Key 1, Make it fun! (My "8 Keys" Book Launch at Zion Ponderosa Women's Adventure Retreat!)
Improve your Self-Esteem with Exercise–Key 2!
How to Get (& Stay) Motivated: (Sneak Peak Excerpt from my new book, "8 Keys to Mental Health Through Exercise")
Mom Mental Health Through Exercise: Pregnancy, Postpartum & Beyond!
40 Physical and Mental Health Benefits of Exercise
Essential Oils 101: My favorite Wellness Benefits for Moms, Kids, & Families!
New Year, New You! Top 6 Strategies for Personal Growth & Change
"This is How We Grow" 30-Day Personal Growth Plan–My New Year's Gift to You!
New Year's Goal-Setting: 5 Steps for Personal Growth Success
Becoming the Butterfly: The Power of Personal Transformation
Don't "grow" it alone. Join Dr. Hibbert's "This is How We Grow" Personal Growth Group!
FREE. Online. Growth. What more could you ask for?